STORM CHASING

General weather data:
Stormtrack - Best introduction to chasing. The forums offer plenty of predictions if you are bad at making your own (like me).
Storm Prediction Center
Real-Time Weather Data - Gobs of data, including up to 12th-hour forecast data.
NEXLAB - Lots more data. Click on Full Nids Data and Animations for excellent radar loops.
Unisys Weather Upper Air - Skew-t plots.
Skew-T Point and Click
Andy's weather links - Update your page, Andy!
intellicast.com - Better than The Weather Channel, with good radar and satellite images.
Visible satellite images: Midwest, north central, Iowa loop
Educational:
Thunderstorm Forecasting Guide - Good introduction to forecasting severe storms with a thorough tutorial on reading skew-t plots.

May, 1998. My first season of storm chasing led Andy and me to all kinds of beautiful and menacing clouds. On the last day of that chase, we ran into a shaft of hailstones ranging in diameter from 3 to 5.5 inches.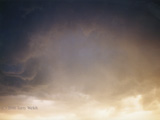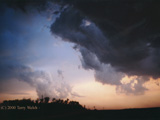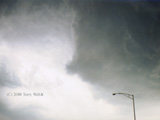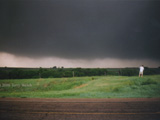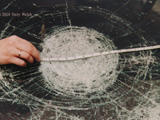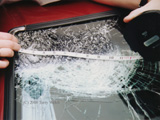 May 11, 2000. This was an extremely tornadic storm which dropped its first funnel around 6:30pm on the eastern side of Cedar Falls, Iowa. From there, the storm moved east for hours, producing tornados well into the evening.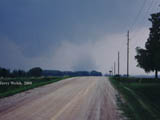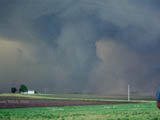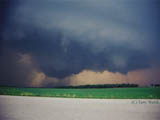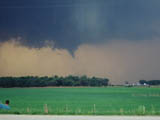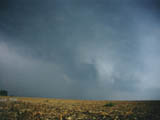 May, 2001. We chased a group of thunderstorms like this one through southern Minnesota and northern Iowa. They showed off some great structure and a few funnels.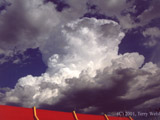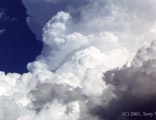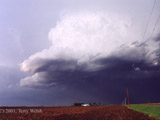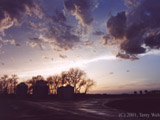 Lightning photos:

Main page.
Terry Welsh - mogumbo "at" gmail.com